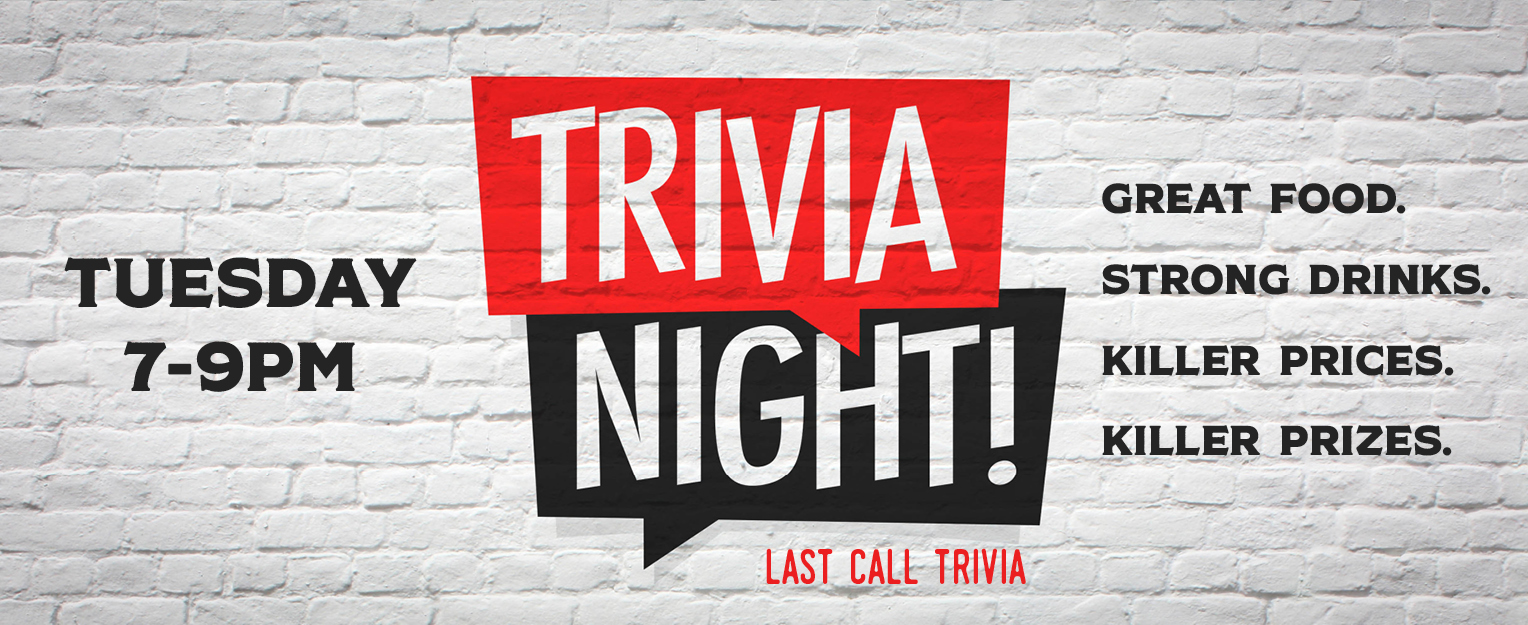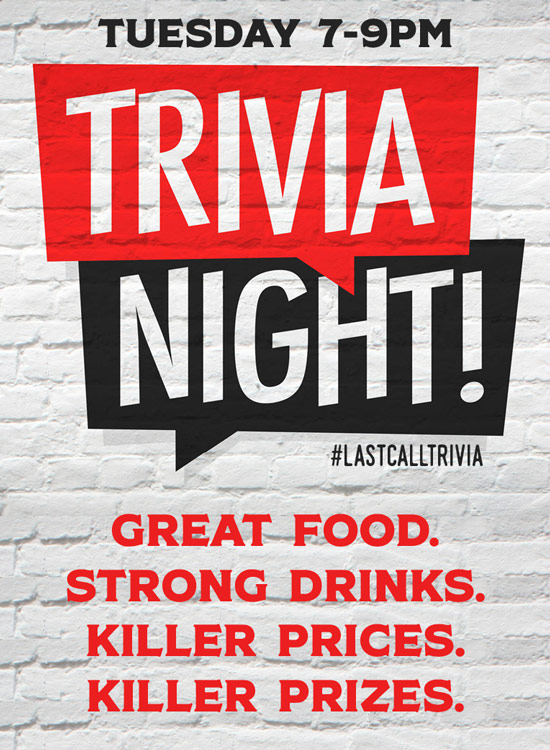 WE INVITE TRIVIA TEAMS TO ENJOY ITEMS FROM OUR HAPPY HOUR MENU BELOW:
We invite Trivia Teams to enjoy items from our Happy Hour Menu below:
"Isn't it just amazing how potatoes give us fries and vodka? The rest of the vegetables should get their s**t together!!"
—Unknown (but probably someone awesome from Idaho!)
Thank you. Rob
.